The Aerospace Industry Association of Michigan is a non-profit, member-driven industry organization. It is a platform for aerospace leaders in the state to work together on a common set of priorities to strengthen and support the continued growth in the industry through talent.
To further strengthen Michigan's aerospace ecosystem by expanding talent, research and market access.
For Michigan to be ranked the number one aerospace industry cluster in the nation.
DEDICATION – We are passionate, driven, focused, and committed to delivering value.
RELATIONSHIPS – We interact, communicate, and collaborate effectively within our board and with our constituents.
RESPONSIVENESS – We respond quickly and effectively to requests, questions, and concerns.
INDUSTRY KNOWLEDGE – We leverage our collective aerospace knowledge and expertise for the benefit of our stakeholders.
Talent attraction & development
AIAM strives to keep our local and national education community informed of the gap in talent that exists today, the need for degreed, technical and skilled trades workers, and talent requirements for future technology. We also work directly with universities to host talent attraction events and establish research priorities that serve the future of our industry. Through events like WAIAM's Michigan Girls Future Flight Challenge, AIAM is able to inspire rising K-12 talent.
AIAM advocates for the Aerospace Industry in Lansing to educate legislators, benchmark our Michigan industry in other regions, and propose preferred tax treatment.
AIAM has proudly partnered with McAlvey Merchant & Associates to lobby policy and regulatory reform necessary to keep companies competitive and grow the industry in Michigan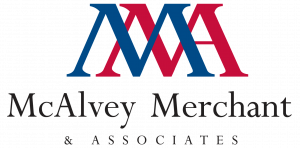 AIAM is proud to host multiple premier events each year to provide the aerospace community in Michigan and beyond opportunities to connect, learn and grow in the industry. AIAM hosts multiple luncheons, technology expos, conferences,  job fairs, and more! Visit our events calendar to register for upcoming events.
Capabilities Directory
Training
Assemble critical industry data for the state

Wage & Salary
Size of Industry
Trends

Seat at the table nationally and internationally
Networking opportunities
Membership Directory
Fully searchable Membership Database