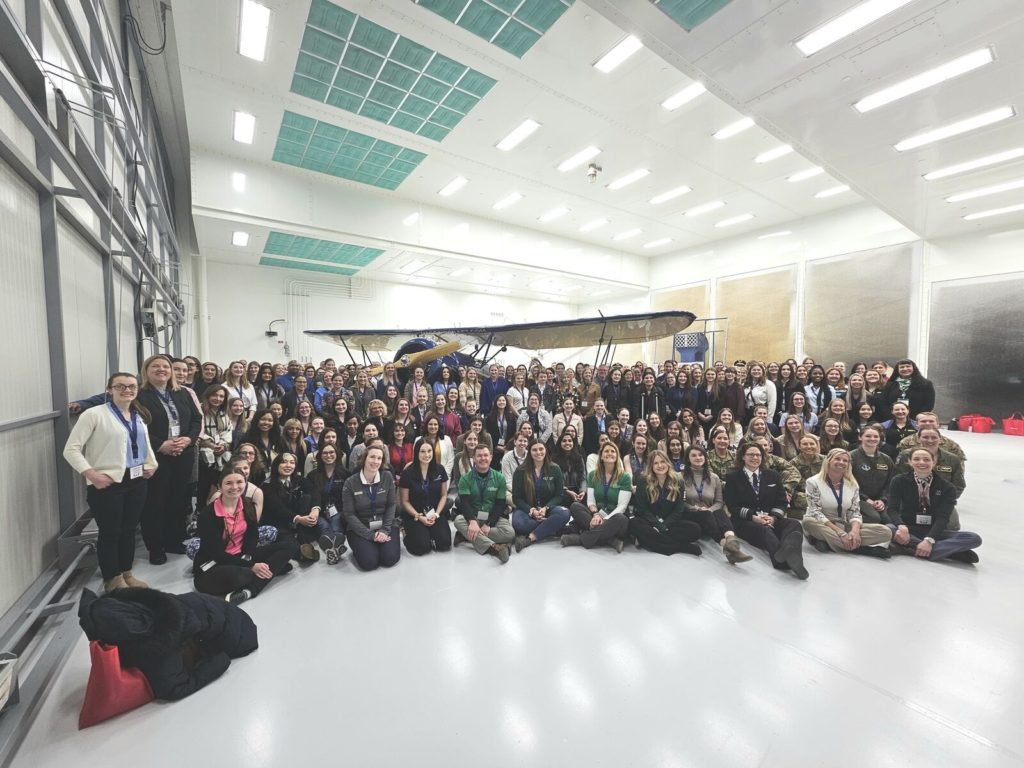 The Women of the Aerospace Industry Association of Michigan took part in the 5th Annual Women's Aviation Career Symposium at Western Michigan University on Saturday. The goals of WACS are two-fold: advance women in aerospace careers and help alleviate the industry-wide pilot and mechanic shortage through promoting local companies and career opportunities.
WAIAM was among the 50 organizations exhibiting at the event including aerospace companies, airlines and educational institutions. In addition, WAIAM Co-Chair Angela Kimber participated in a discussion panel of women from many areas of aviation including corporate aviation, fractional jet ownership, airlines, aerospace engineering, airport management, dispatch and more. Angela is a Senior Mechanical Engineer in Product Design at Woodward Inc., where she focuses on design of fuel nozzles for gas turbine combustion engines, as well as research and development of materials for high temperature and alternative fuels.
As a "Silver Sponsor" WAIAM also contributed $1,000 towards scholarships awarded to 20 women for aviation education, professional development, flight training, and maintenance training, WAIAM's mission is to create advocacy, education and visibility for women and girls in aerospace careers across Michigan.