Member News | Rockwell Automation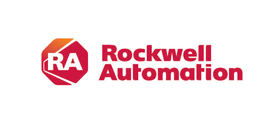 AIAM Member News✈️:
Rockwell Automation, Inc. (NYSE: ROK), the biggest industrial automation and digital transformation company in the world, recently acquired Knowledge Lens. Knowledge Lens, based in Bengaluru, India, provides meaningful business insights from enterprise data using digital technologies, deep data science, AI, and engineering experience.
"Data offers enormous advantages for those manufacturers able to harness its full potential. But for many, only a fraction of the data generated by their plants and in their supply chains is ever used," said senior vice president of Rockwell's Lifecycle Services Frank Kulaszewicz. "The acquisition of Knowledge Lens improves our ability to help more manufacturers around the world discover and use the hidden insights in their data to drive game-changing value for their businesses."
To learn more about Rockwell Automation's acquisition of Knowledge Lens, click here.