Member News | Rockwell Automation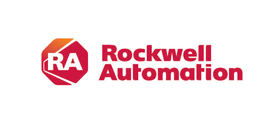 AIAM Member News✈️:
Ford Motor Company has chosen Rockwell Automation as its vehicle operations primary controls and solutions provider for its next three electric car manufacturing locations!
"We are strengthening the commitment to build world class electric vehicles for the future and fortifying the relationship between Rockwell and Ford that has been in place for more than 75 years," said Blake Moret, Chairman and CEO of Rockwell Automation. "We look forward to working closely with Ford and its ecosystem over the next several years to accelerate business outcomes and advance the company's position as a global leader in the electric vehicle market."
Read more about Rockwell Automation's collaboration with Ford by clicking here.