Member News | Rockwell Automation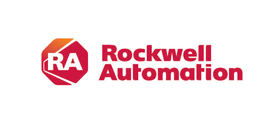 AIAM Member News✈️:

Rockwell Automation, Inc., a leader in industrial automation and digital transformation, has released FactoryTalk Design Hub, a cloud-based tool that simplifies and improves automation design.

"In this new age of 'work from anywhere,' having centralized, on-demand design tools is critical for businesses to scale production and easily adapt to evolving customer needs," said Brian Shepherd, senior vice president, software and control at Rockwell. "FactoryTalk Design Hub gives manufacturing engineers access to the full breadth of Rockwell Automation tools and capabilities in a centralized nexus for successful design and collaboration across their team and the greater enterprise."

Learn more about Rockwell Automations FactoryTalk Design Hub here.