Member News | Parker Aerospace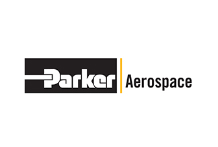 AIAM Member News✈️:
The Defense Logistics Agency and the U.S. Air Force have reached an agreement with Parker Aerospace, a division of Parker Hannifin Corporation, the world leader in motion and control technology, for a five-year performance-based logistics (PBL) contract that will cover hydraulic equipment on five important Air Force platforms.
"Parker Aerospace is honored to participate in this outstanding partnership that will leverage best aftermarket practices and Parker's integrated solutions to ensure high mission-ready capability rates," said Austin Major, group vice president, business development and global support, Parker Aerospace.
To read more on Parker Aerospace's Air Force contract, click here.