Member News | Rockwell Automation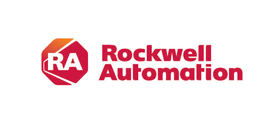 AIAM Member News✈️:
Rockwell Automation, Inc., the world's largest corporation committed to industrial automation and digital transformation, announced today that Tessa Myers has been promoted to senior vice president, Intelligent Devices, effective June 6. She reports to Blake Moret, Chairman and CEO of Rockwell Automation.
"Tessa's deep industrial automation background, business leadership experience, and understanding of global customers are extremely valuable as we look toward the future," said Moret. "Throughout her Rockwell career, Tessa has transformed go-to market strategies and delivered product innovation. She will work with the other members of a talented executive team to accelerate our profitable growth."
Learn more here.