Member News | Valiant TMS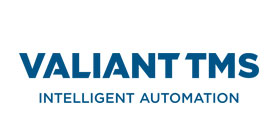 AIAM Member News✈️:
Valiant TMS was recently added to Omron Automation Americas' Certified Systems Integrator program as a new partner!
"Valiant TMS is proud to collaborate with Omron to develop intelligent automation solutions around the globe leveraging the latest technologies to create smart and sustainable factories for the world's leading companies," says David Bustamante, Vice President of Engineering, Valiant TMS. "This partnership will not only mutually benefit our operations in markets and sectors which we have in common, but will serve as a gateway for growth into those areas that we each independently serve."
To read more about Valiant TMS Certified Systems Integrator partnership, click here.