Michigan's only Challenger Learning Center to launch with a public event on April 30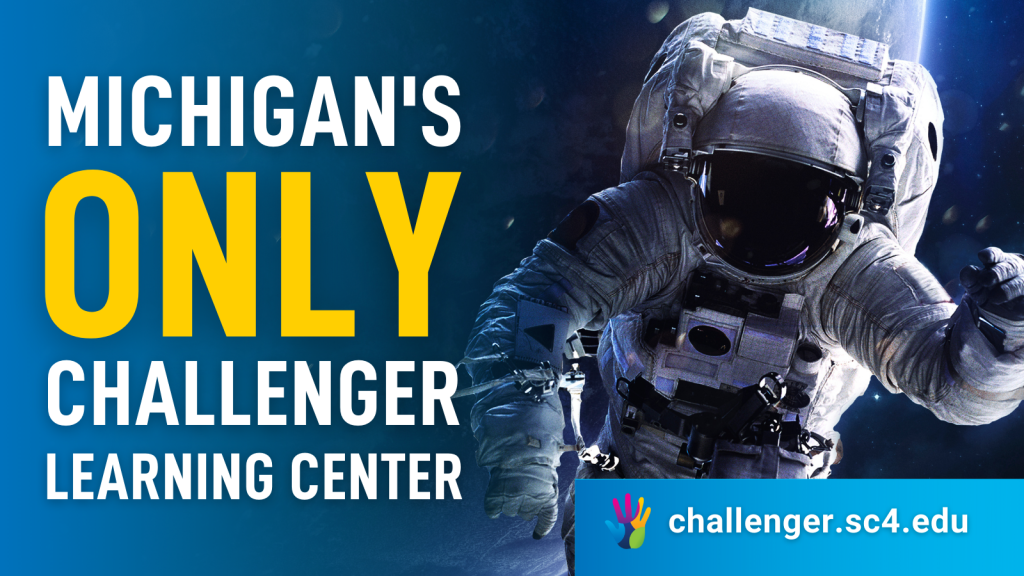 AIAM is excited to announce that our member, St. Clair County Community College (SC4) and its Experience Center will celebrate the official public launch of the Challenger Learning Center at SC4 on April 30, 2022, with an event on the College's Port Huron, Mich., Campus! The Challenger Learning Center at SC4 is the only one of its kind in Michigan and was formed in partnership with the Challenger Center, a nonprofit STEM education organization.
In 1986, in the aftermath of the Challenger shuttle disaster, the Challenger Center was founded. The crew's families banded together and founded Challenger Center to honor their loved ones and carry on the Challenger crew's educational mission.
Today, the Challenger Learning Center at SC4 is one of 40 Challenger Learning Centers worldwide. For students to get a deeper grasp of and respect for STEM vocations and topics, as well as to develop crucial 21st-century skills, this is a completely immersive, space-themed, STEM encounter that is open to learners of all ages!