MEMBER NEWS | CLASSIC TURNING, INC. NAMES MARK LINCOLN CHIEF EXECUTIVE OFFICER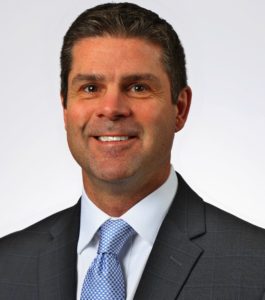 JACKSON, Mich. (December 15, 2021) – Classic Turning, Inc., the Jackson, Michigan-based company that designs and produces precision machine components and assemblies for aerospace, medical, precision automotive, and other specialized industries, announces the hiring of Mark Lincoln as Chief Executive Officer. He replaces Alan Symonds who has served in that position since 2015 and is retiring.
Lincoln's career spans more than 30 years, including two decades at Stryker Corporation, where he held leadership positions in global manufacturing and supply chain. Lincoln has a proven track record of success in leading change and driving systemic and cultural improvements in areas such as manufacturing, supply chain and quality, and holds a bachelor's degree in supply chain management from Michigan State University. Lincoln will also serve as CEO of subsidiary company Great Lakes Metal Finishing, also located in Jackson.
"I am privileged and humbled by the opportunity that I have at Classic Turning and Great Lakes Metal Finishing. This team has established a track record of outstanding customer service, quality and innovation. My goal is to accelerate our growth and performance trajectory while we continue to serve as the supplier of choice to our valued customers."  For more information, please contact Mr. Lincoln at 517-764-1335 or Philip J. Curtis at 517-787-9481.
Find out more about Classic Turning, Inc. here.