Member News | Pratt & Whitney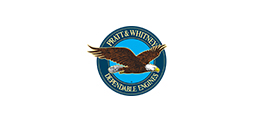 AIAM Member News✈️:
The A220 debut provided an opportunity for Pratt & Whitney to highlight the engine company's deal to provide MRO services to Breeze under an EngineWise long-term arrangement. The A220 is powered by Pratt & Whitney GTF engines, which were previously known as the Bombardier C Series before Airbus took over the program in July 2018.
"We are honored that Breeze chose to continue to expand its fleet with GTF-powered aircraft," said Rick Deurloo, chief commercial officer at Pratt & Whitney. "For decades we've worked with David and the airlines he's founded, and together we've helped them grow into successful businesses. We're looking forward to taking all that experience to help the Breeze team build another winning airline."
To read more about Pratt & Whitney's GTF engines, click the link here.