PRESS RELEASE: SENATE COMMITTEE HEARING TOUTS OPPORTUNITIES AND CHALLENGES WITHIN MICHIGAN'S AEROSPACE INDUSTRY
Companies showcase the breadth and depth of Michigan's aerospace industry to lawmakers in Lansing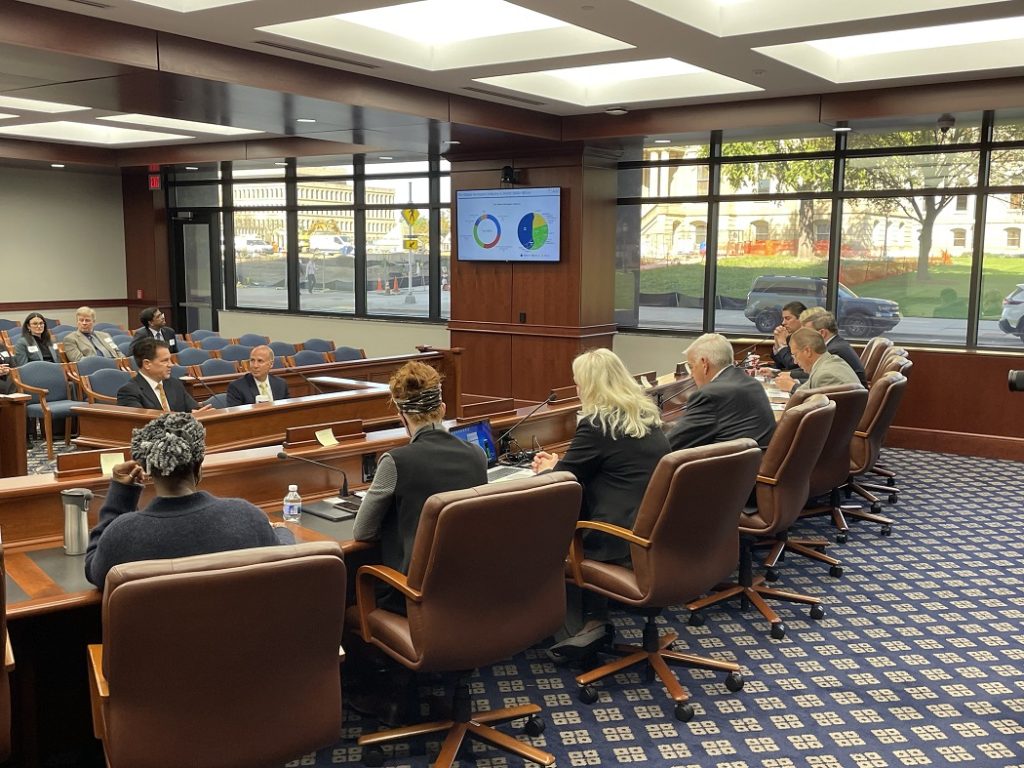 FOR IMMEDIATE RELEASE
Contact: Jenell Leonard
765.210.7971
jleonard@mrgmi.com
LANSING, MI, OCTOBER 19, 2021 – The Aerospace Industry Association of Michigan (AIAM) highlighted opportunities and challenges that exist within the aerospace industry during a presentation today in front of the Economic and Small Business Development Senate Committee. Presenting on behalf of AIAM were Tony Vernaci, Founder and President of AIAM, and Dr. Kevin Michaels, AIAM Board Member and Managing Director of AeroDynamic Advisory.
"This committee presentation allowed the aerospace industry to showcase the impact our members have had on Michigan's diverse economy and ways lawmakers can support our efforts going forward," said Mr. Vernaci. "The aerospace industry has and will continue to be a part of Michigan's economic foundation for years to come."
The committee presentation highlighted current aerospace industry capabilities in Michigan, major Michigan aerospace suppliers, and how the COVID pandemic has impacted the industry. The focal point centered around Michigan's potential within the advanced air mobility where Michigan's automotive OEMs & suppliers and aerospace OEM's & suppliers have the greatest opportunity to advance Michigan's aerospace industry around the globe.
"Michigan's aerospace industry is an economic engine for the state, generating over $6 billion in annual revenue," said Dr. Michaels. "The aerospace industry is pivotal to Michigan's economic growth and diversity."
Aerospace in Michigan is supported by over 30,000 direct jobs and over 900 companies. Continued growth in the industry is predicted in the areas of design, manufacturing, innovation, and talent. Michigan is also one of the fastest-growing states in percentage growth of AS9100 site certifications.
In addition to the committee hearing presentation, AIAM held its annual advocacy day at the Capitol where AIAM members met with the Michigan Aerospace Caucus, conducted one-on-meetings with legislators to inform them how much the aerospace industry contributes to Michigan's economy, and hosted a tradeshow of Michigan-based aerospace companies to showcase the depth of the industry in the state.
AIAM represents over 125 Michigan aerospace companies. To learn more about AIAM, upcoming events, and Michigan's robust footprint in the aerospace industry, please visit the AIAM at www.aiamnow.com.