Member News | Lee Contracting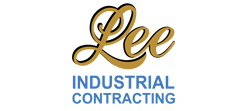 AIAM Member News✈️:
Lee Contracting has launched a new branch in Grand Rapids, Michigan. This will be Lee's first location outside of its home base of Pontiac, Michigan. Lee Contracting has acquired the former Grand Rapids Press printing factory campus at 3100 Walker Ridge Drive in Walker.
To read more about Lee Contracting's new office, click here.