Member News | Rockwell Automation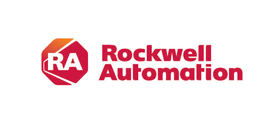 AIAM Member News✈️:
Rockwell Automation, which has been nominated to prominent sustainability indices for the past two decades, has increased its corporate sustainability team and function. The expansion comes after the release of Rockwell's revamped sustainability strategy and priorities in 2020, which included a new net zero, carbon neutral goal (Scopes 1 and 2) by 2030. Rebecca House, Rockwell's senior vice president, chief people and legal officer, oversees the team.
"We have a strong foundation of excellence in our sustainability work," House said. "With a growing team, additional investment and resources, and a dedicated focus, we will further elevate and align our work across Rockwell to create sustainable customers, a sustainable company, and sustainable communities."
To read more about Rockwell Automation's plans to accelerate commercial sustainability offerings, click here.