Member News | Parker Aerospace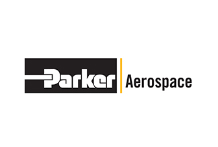 Commercial Aircraft Corporation of China, Ltd. (COMAC) has honored Parker Aerospace, the global leader in motion and control technology, Supplier of the Year for customer service excellence in support of its ARJ21 program in 2020. The fuel, fuel tank inerting, hydraulic, and flight control actuation systems for COMAC's ARJ21 aircraft are all provided by Parker.
Victor Jorcyk, Vice President of Customer Support Operations at Parker Aerospace, said: "Through the efforts of our support team in China, we have expanded MRO capabilities utilizing our joint ventures and expansion of our in-country pooling offering. It is an honor to be recognized by COMAC as we continue to expand our in-country presence and capabilities."
Read more here.