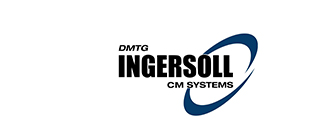 Ingersoll CM Systems
Ingersoll CM Systems was founded in 1970 as a sales and design group for Crankshaft Machine Company of Jackson, MI. For nearly all of the company's history, we have developed world-class, special machine tools for crankshaft and camshaft production.
The company grew into, and continues to be, a full-service machine tool company with in-house R&D, design engineering, assembly, project management, and service capabilities. We have a global customer base with machines delivered to North America, Asia, Europe, and Africa.
Beginning in 2016, we committed to a diversification plan that would take us beyond our small niche and narrow product line. Today we continue to build on our new model of providing Innovative and CostEffective Manufacturing Solutions (a play on the companies initials, ICMS).
Along with continuing to provide world-class machines and services for our internal combustion engine customers, we are now providing products and services to multiple industries including, Automotive Component Manufacturing, Aerospace, Electric Motor Manufacturing, and the Engine and Turbine market. Ingersoll CM Systems Highlight PDF