AIAM Newsletter, November 2023

Dear AIAM Business Community,
We are excited to share the latest updates from the aerospace industry, including the industry's trends and insights. It is an exciting time to be a part of our industry, and we are glad to have you be a part of the story.
Despite the challenges brought on by the pandemic, our industry is steadily returning to pre-COVID levels for flights and the number of passengers. The daily TSA numbers on U.S. passengers traveling domestically consistently match or surpass the pre-COVID totals, with approximately 2,000,000 people per day.
Looking ahead, the long-range forecast for aircraft production is genuinely unprecedented. According to Boeing, the demand for commercial aircraft alone is projected to be over 42,000. When considering the Maintenance, Repair, and Overhaul (MRO) sector, the opportunities seem endless, promising decades of growth and prosperity.
In parallel, the automotive industry is undergoing a massive transformation from traditional internal gas combustion engines to electric vehicles. This transition is creating voids that need to be filled by suppliers with innovative products. We have heard from multiple aerospace OEMs, large tier-1 companies, and the Department of Defense that every industry segment is in serious need of more suppliers. Fortunately, the available capacity being created in Michigan's automotive supply base aligns perfectly with the capabilities and talent needed for the aerospace industry's explosive growth. The symbiotic relationship between these two industries, which has been tested and proven since World War II, positions Michigan as a much-needed solution.
Moreover, Michigan not only has the capability but also boasts companies that are heavily investing in the necessary industry certifications. As a state, we rank among the top 10 in the total number of AS9100 certifications and are in the top 5 for the growth rate in AS9100 certifications. This demonstrates our commitment to meeting the industry's rigorous standards and ensuring the highest quality in our aerospace products and services.
In light of this unprecedented growth, the board of directors of the Aerospace Industry Association of Michigan (AIAM) established a charitable foundation. The Aerospace Industry Association of Michigan Foundation (AIAMF) officially took shape on January 3rd, 2023. The mission of AIAMF is to provide a career path for individuals in underserved and rural communities within the state, enabling them to work in the aerospace industry. Additionally, the foundation will have a deliberate strategy to connect with companies owned by women, people of color, or those in under-resourced and rural communities. This approach aims to create access and opportunities for those historically excluded from the industry.
We are thrilled to embark on this exciting journey of growth and inclusivity within the aerospace and automotive industries in Michigan. Stay tuned for more updates and opportunities ahead.
Best regards,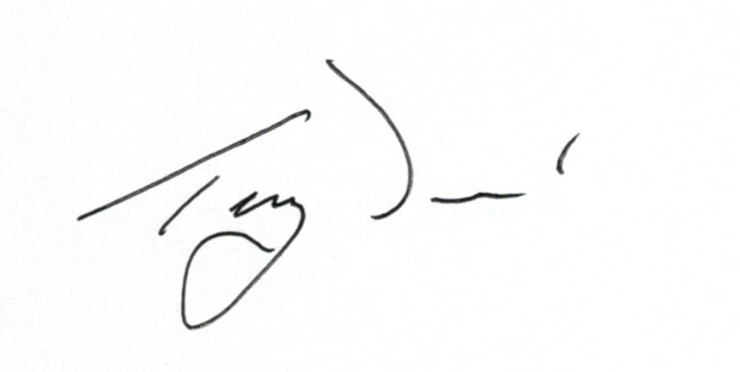 Tony Vernaci
President, AIAM

New MI Supreme Court ruling about purchase order agreements could have a significant impact on some suppliers
A Michigan Supreme Court ruling this summer regarding purchase order agreements will level the playing field for buyers and sellers. "Blanket" purchase order agreements have traditionally advantaged buyers by using vague terms for flexibility in agreements.
The ruling could have a major impact on some suppliers. All suppliers, OEMs or otherwise, should thoroughly review purchase orders, terms and conditions, and contracting documents to determine if they lack specificity in terms of quantity under the legal requirements contract.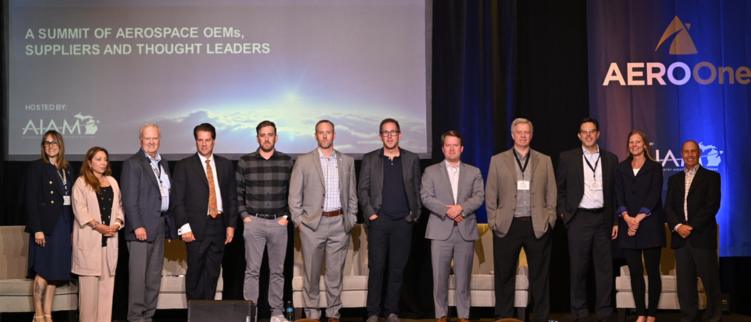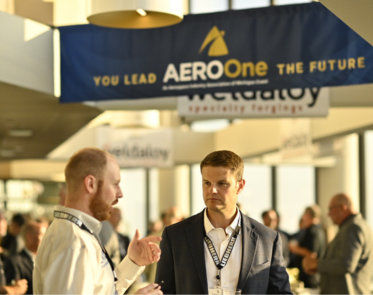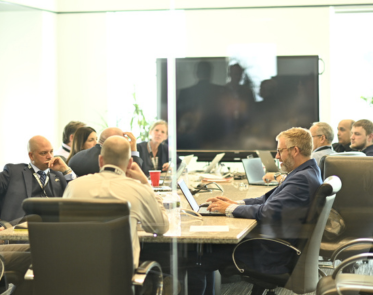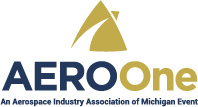 AeroOne 2023 summit a great success
Thanks to all who helped make AeroOne 2023 a great success! In September, top thought leaders and space, defense, and aerospace suppliers gathered in Detroit to network and discuss current and future opportunities in aerospace. Leaders from global Tier 1 OEMs such as Airbus, Boeing, Eaton, Woodward, and Pratt & Whitney shared strategies, information, and advice.
During the three-day event, attendees gained insight on how to solve problems they may face today, and also discovered innovative concepts that may direct the industry's future. We encourage you to reach out to the connections you made at AeroOne and keep that networking going. Michigan Aerospace is stronger when we all work together.
We look forward to seeing you at AeroOne 2024, we'll announce a Save the Date soon!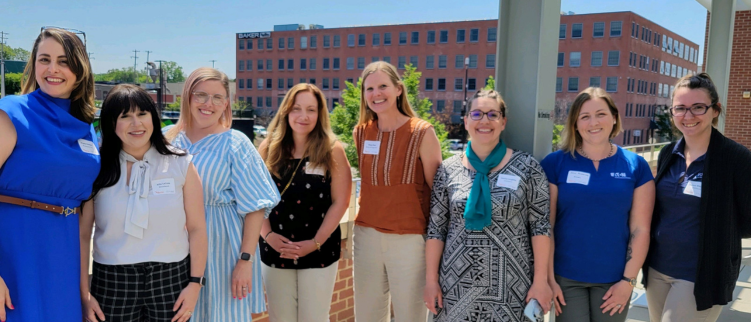 WAIAM Partners with The Right Place on peer coaching workshop
WAIAM recently embraced its three tenets - outreach, mentorship, representation -
by partnering with The Right Place, Inc. to bring the ONWARD Peer Coaching Mastermind workshop to Grand Rapids.
Christy Uffelman, BCC, MHCS, the founder and CEO of EDGE Leadership, led 40 women from the Michigan tech industry through a workshop that included peer-mentoring group discussions and networking opportunities.
Every participant made new connections with women in tech, identified action items to navigate career challenges, and gained a fresh perspective on what it takes to be a leader in tech.
Through events like this, WAIAM actively supports women in the aerospace industry and forges pathways for future generations.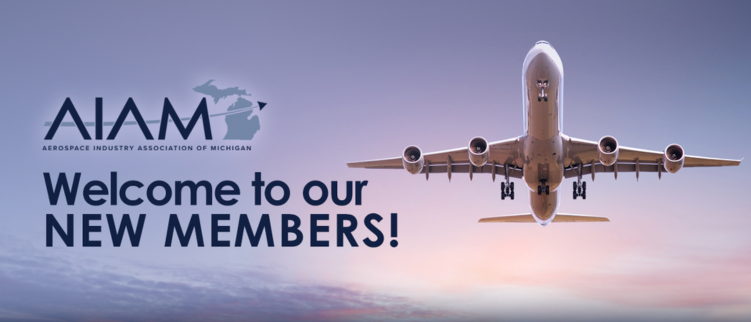 Announcing our new AIAM Members!
Whether you're currently operating a business in aerospace or you're thinking about expanding your product and service into the industry, becoming an AIAM member could be the best decision you make.
No matter how big or small, every company can benefit from an AIAM membership. We bring industry, educators, and government together for networking, talent development workshops, supply chain connections, and so much more. Join this impressive list of new members today!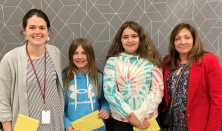 10.14 – 11.04    WAIAM Girls Future Flight Challenge
WAIAM's second annual Michigan Girls Future Flight Challenge is a virtual, state-wide aerospace competition for girls in 4th-8th grade with the mission to create a unique, sustainable way of flight to solve a problem of the team's choosing.
Great Lakes Sound and Vibration
Great Lakes Sound & Vibration chooses to work in complex markets and take on the toughest challenges. The company provides complete, custom solutions for sound, vibration, and shock problems in the North American aerospace and defense markets. Founded in 1996 as an engineering consulting firm, GLSV has successfully expanded into the design and manufacture of hardware required to manage sound, vibration, and shock performance.
Their broad technical experience allows the company to deliver optimized, winning solutions in challenging industries. Keeping all of its engineering, design, and manufacturing in-house means they're more efficient and responsive to customers.  With two locations in the Upper Peninsula, GLSV is proud to have made a positive impact on the vitality of its communities.
Our Sincere Thanks to Gem Events and Chelby Overweg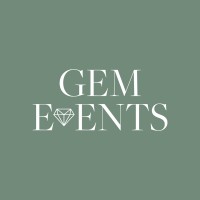 "We cannot say enough about the excellent work Gem Events has done for us.  Our event program is growing significantly.  It is incredibly important for our members and the aerospace business community.  Early this year, AIAM was transitioning to bring our event management in-house and needed assistance to bridge the gap.  Chelby stepped in and immediately started making an impact.  She pays attention to every detail and provides first-class customer service.  Her formal training and education, combined with years of experience in the field, shines through in her work.  We highly recommend Chelby and Gem Events to assist with your next function". 
         - Tony Vernaci, AIAM President, regarding the 2023 AeroOne Show
Anyone interested can contact Chelby at: llcgemevents@gmail.com.